Here is version 1.06 of the code: TFT_HiFiDuino_v1.06b.zip (934 downloads)
(11/12/2013: Update to v1.06b. Reason: minor bugfix)  (Note: As always, the code on this page may not be the current one, i.e. there may be a newer version available. The latest version is always up at the project's official page.)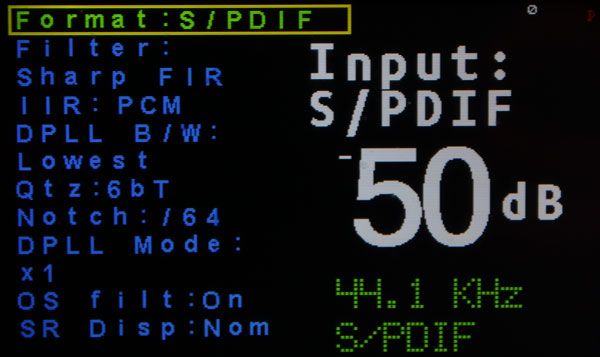 The main difference is the support of Buffalo 3SE as well as an "always on" feature that bypasses the remote on/off sections of the code.
Here is the official change log:
– Compatible with Buffalo 3 and Buffalo 3 SE. Just comment out the relevant statement.
– Fixed "OS Filt" & "SR disp".. They were not working correctly.
– Blue select boxes are gone.. they looked quite bad.
– Some other minor (mainly aesthetic) fixes..
A new revision of the shield is to follow (for improved B3SE compatibility).
Comments
comments